Sutures and Medical Braids
Precision and technology under control
Latest technology in braiding for the medical sector
Ratera machines apply to a broad range of medical applications, specializing in sutures of all kinds to include bio-absorbable and non-absorbable. We are well versed in the finest deniers for precise applications, to the heavier deniers for more robust requirements, such as those found in veterinary medicine.
Suture Braiding Specialists
Ratera machines can make several braided constructions (round, flat, hollow braids, elastic, sleeves) covering a broad range of medical applications.
Applications
Suture (Bio-Absorbable, Non-Absorbable, Veterinarian)
Metalic hose
Orthopedic tools
Tendon repair
Dental floss
Conduit reinforcment
Elastic band for mask
Braids for ligaments
Cords
Cable sleeve…
Materials
Polyethylene (UHMWPE, PET)
Polyester
Polypropylene
Polyamides
Nylon
Cotton
Stainless steel
Copper
Alloys
Fiber glass
Carbon fiber…
Latest technology in braiding for the medical sector

1 Medical braiding machines in detail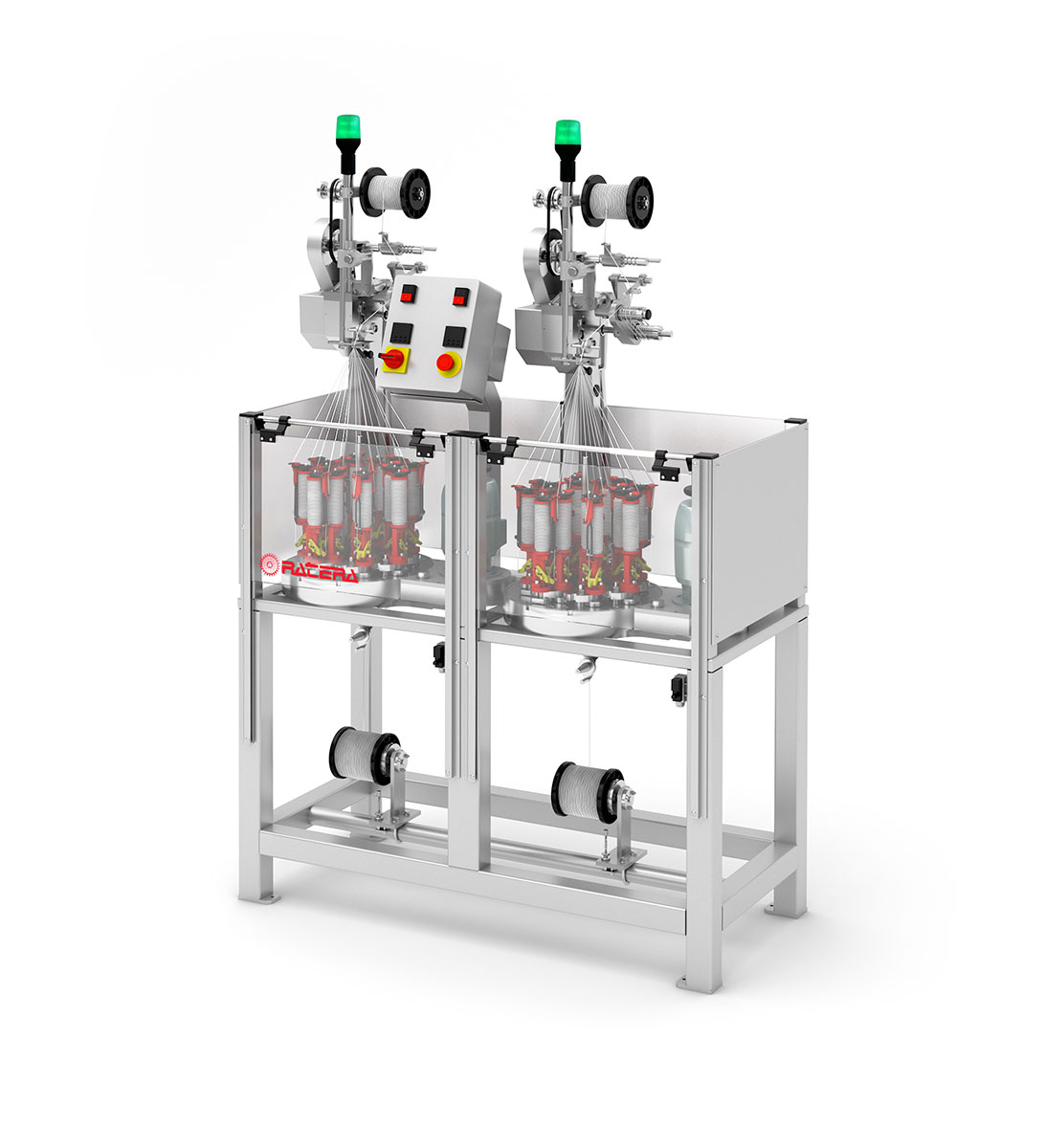 2 Customized to your needs
Single or double head machines
For laboratories or start-ups, 1 head can be enough for reaching production.
For large scale productions, double-head machine offers space and costs saving as well as redundancy.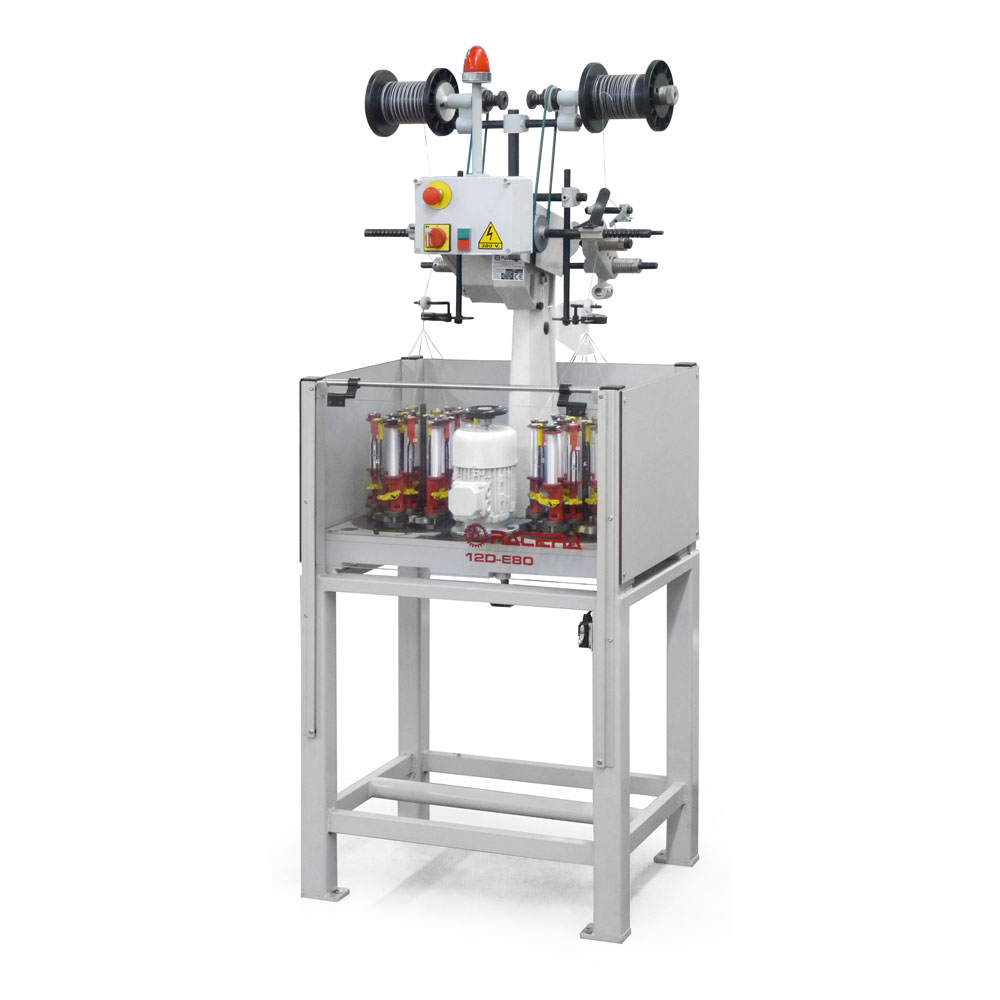 Single or double motor
One motor per head for high efficiency and reliability.
One motor for two heads for cost reduction and space saving
Full protection
Example of a single head machine with a fully enclosed protection and soundproof.
RATEX system
Progressive stretching of rubber for elastic braids.
Adjustable elongation with sprockets.
System Integration
Ratera supports the customer to integrate feeding creels and independent take-ups with the braiding machine.
17/120 RFR
Continuous round and flat braid
The 17-120 RFR braider is designed for the manufacture of special products consisting of round braid and flat braid sections, in a continuous manner.
The transitions between both types of braiding are smooth, with no splicing of any kind.
Technology
These are the first generation of Ratera machines to be fitted with servomotors for driving the horngears. This allows the precise and synchronized movements required for this type of braiding.
Connectivity
Includes module that can be connected to your company's Ethernet. This can be used, if necessary, to add such utilities as software updates and remote monitoring of the machine's status.
Control
The touch screen is used to set all of the parameters required to produce braids. Stitches, length and speed can be set for production of each round or flat section. These parameters can be saved as programmed tasks. The machine also features a manual mode for wheeldirected movement.
Carriers
The 17-120 RFR machine operates with gauge 80 Ratera carriers. Specially designed for fine products that are mainly used in medical applications. Very easy threading.
4 Winding Machines, the key of a good braid
ML-100
Automatic Winding Machine 4 heads
High efficiency and yield
2PVLU/220
Semi-Automatic Winding Machine 2 heads
Consult our Sutures & Medical Braids catalog